Pamen Pereira presents a work that moves between drawing, painting, sculpture, installation; sometimes photography or video, or any other useful medium or material to carry out the creative act. His creative process, generally fused with life experience, is closely linked to nature, from which he draws a large part of his images.
Without forsaking the solitude of the studio as a place of reflection and study that inspires works of an intimate nature, in recent years she has devoted herself to site-specific installations and artistic interventions for public and private spaces that explore the collective nature of art, the role of artist in society and the important social purpose of poetic images.
An artistic approach that is basically the radical choice of a way of life. A demanding fidelity to this as a way of knowledge and a place of transformation. Life as the main cabinet of work.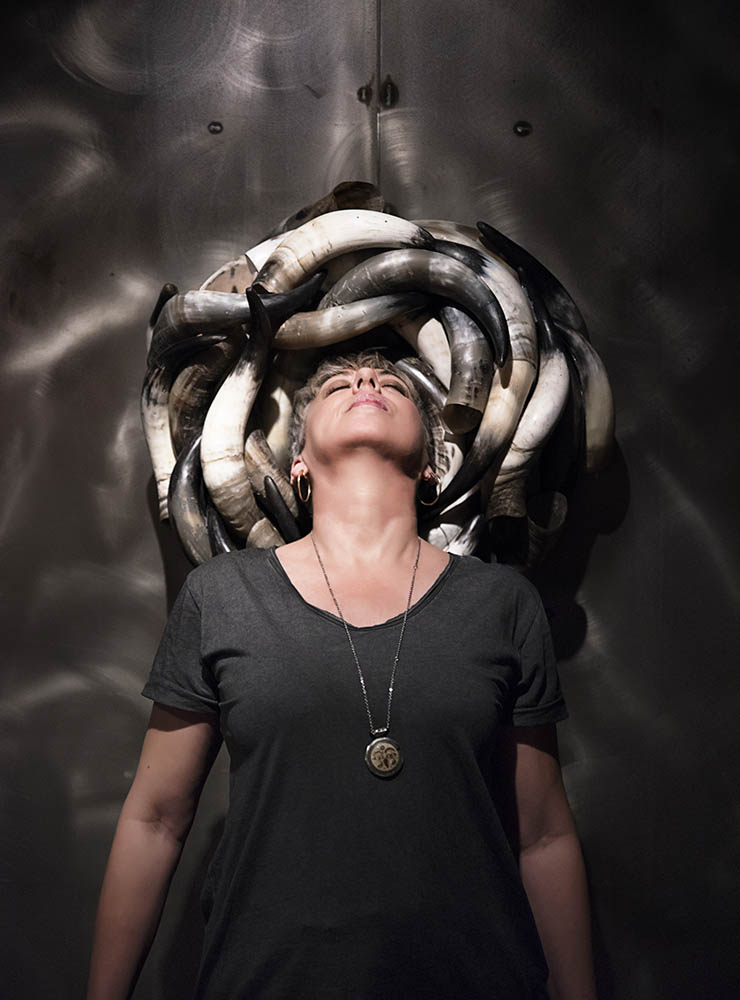 Who looks outside dreams; who looks inside wakes up. C G Jung.
Matter is a transitional state between birth (day) and death (night), presence and absence, in an open and dynamic process.
Could existence possibly be but a dream?
Let's suggest that the three most well-known states of consciousness – wakefulness, dreaming sleep and deep sleep – form a long dream, a fourth state of consciousness that would be represented by the awakening. This would then entail the end of the dream. 'Deeper than deep sleep, it would be a state more alert than wakefulness, a state of consciousness in which cognitive consciousness plays no part, the activity of the self is arrested and Being shines alone, without knowledge,'[1]enveloped in silence: the only eternal repose.
Pamen Pereira. Abril 2022
If the East gave me a chance to grasp the profound connection between all things and an opportunity to accept the fragility and the impermanence of all that exists, in the African continent I discovered this incarnate experience. Africa is a continuous present, pure vitality and, in turn, a reminder of how complex, fragile, finite and unique we are. I found a root that bound my soul to the earth thanks to which I'll be able to experience bare moments in all their splendour.
My eyes look for that which
Makes us take off our shoes
To see if anything else is supporting us from beneath
Or to invent a bird
To find out whether air exists.
Roberto Juarroz
When we pay sufficient attention, the force of the present raises us over and above our own contingency and any element, however commonplace it may be, can be 'metamorphosed' into a poetic or ritual object.