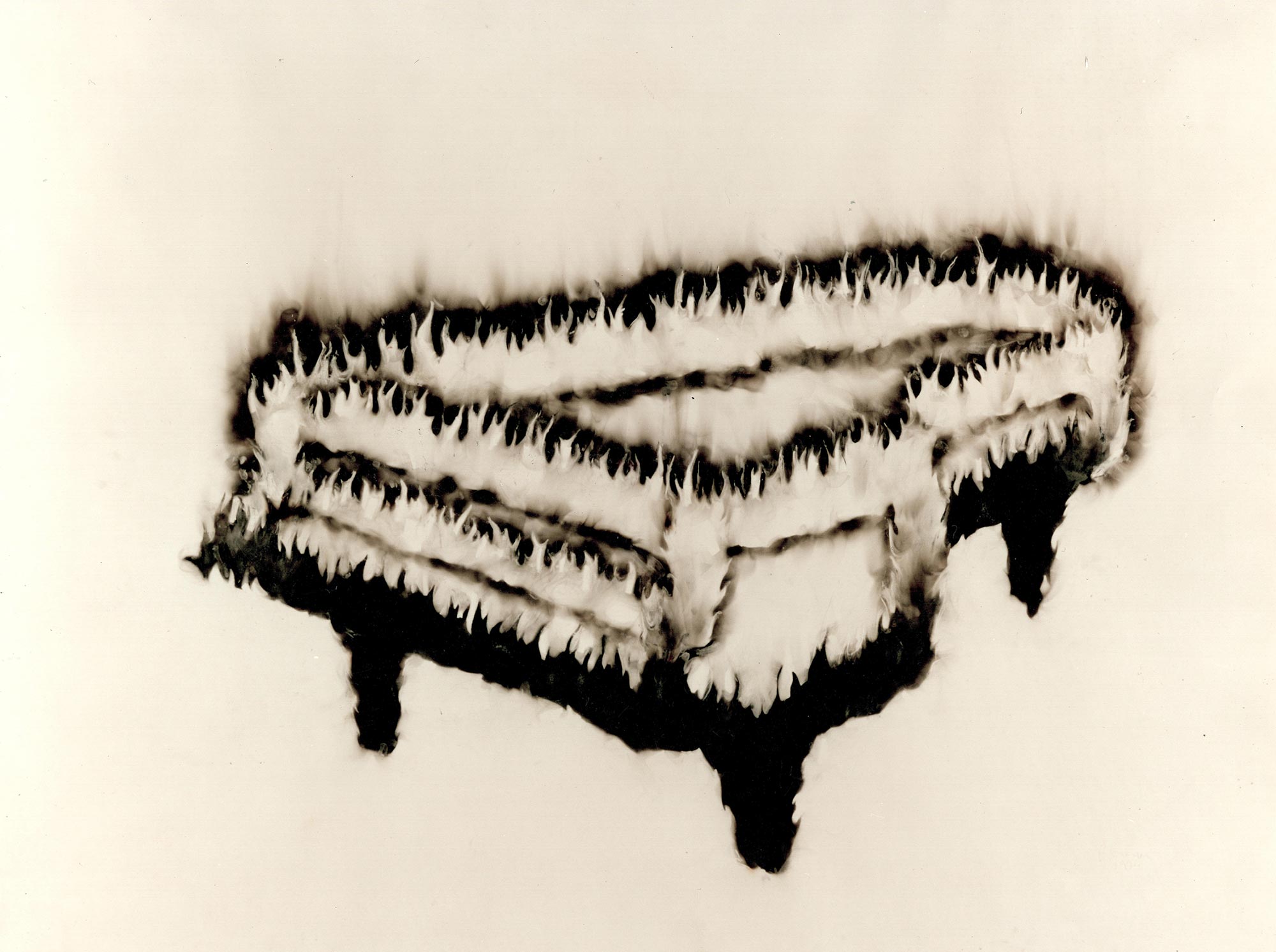 Music of the void. 95 x 127 cm. Humo sobre papel. Colección particular Schaffhausen
The incandescent piano drawn in candle smoke in one of Pamen Pereira´s most beautiful papers inmolates itself, no longer offering music but offering light, becoming an oneiric image of renewed strength and singular magnetism, as if it is own extintion were to have redoubled its musical potential. The "sound" is reborn among the ruins of the instrumental object, while the "case" becomes a powerful coffin, a death that liberates life, a life that can no longer succumb. Liberation is postrated; it is not a burial mound, it is an unquestionably a bed of birth. Teresa Blanch
Galería Paral.lel 39. Valencia 1994
Transforming drawing into de trace of a subtle print, known to be close to destruction, these works retrieve the moment prior to a hypothetical disappearance. Everything in them, therefore, exudes a provisional, impermanent nature, yet at the same time – note how this is produced in contradiction to what we have pointed out – a paradoxical sense of congealed endurance emerges, a curious sense deriving from the photographic character these images acquire. To this effect, the use of continual white backgrounds of which a few flaring black silhouetted musical instruments or certain bodies are outlined,configures the frozen image of a volume which is absent – and therefore present.
An energetic tension similar to that incited by the photographic act (the sharp burning presence of what is forever halted and frozen) then develops in the interior of a universe which, in the spite of everything, continues to explore the emptiness that shapes all objects.
Painting acts as an instrument of reflection, and therefore as a means of knowledge and analysis of a hidden reality whose unmasking cannot be carried out in a rational way.
Photography: Pepe Caparros