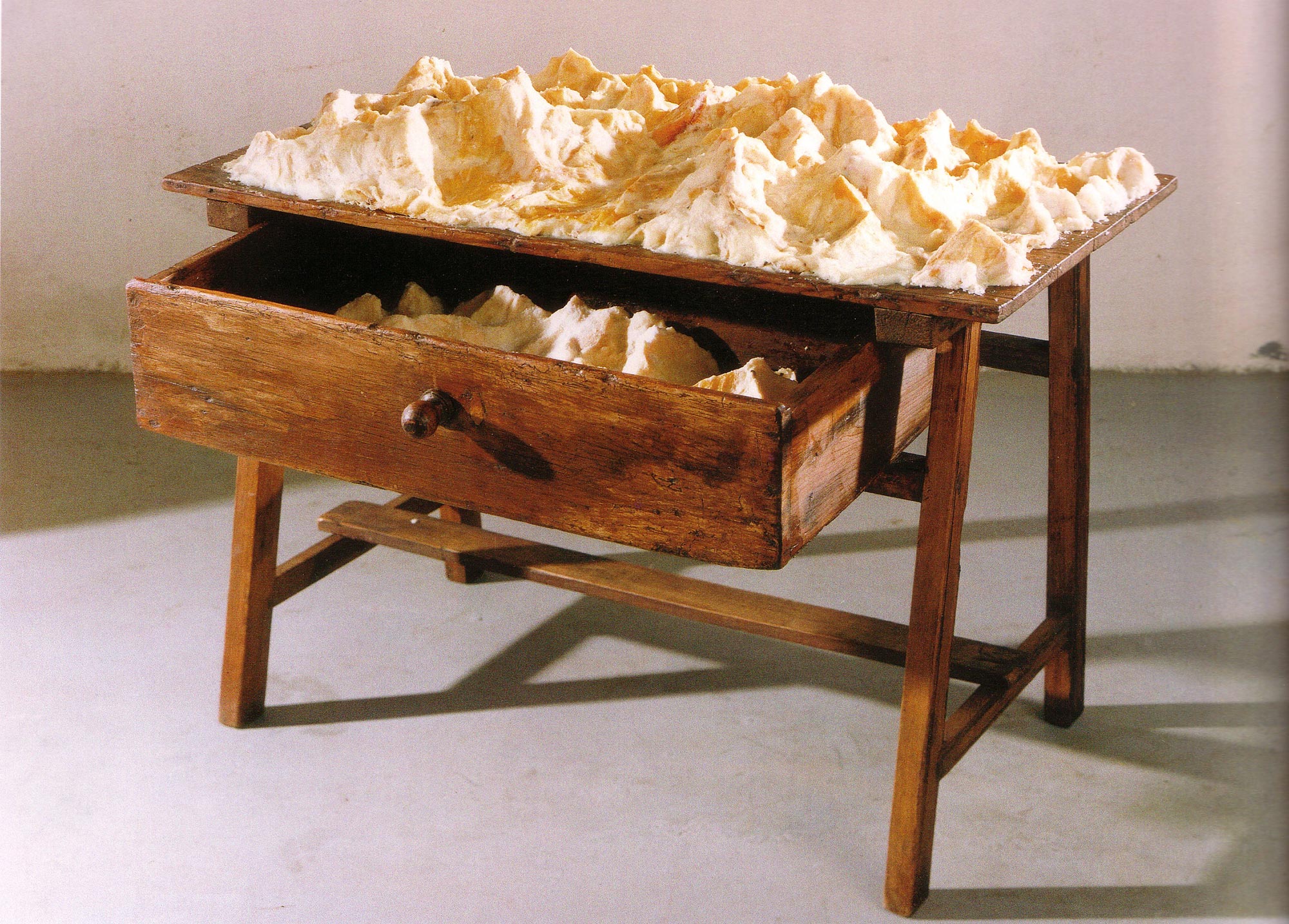 Gabinete de trabajo. 1998. Mesa de madera, grasa y alfombra. 87 x 110 x 70cm. Colección Centro Galego de Arte Contemporáneo (C.G.A.C.). Santiago de Compostela.
OFFICE OF WORK, THE MEETING WITH THE SHADOW
Galician Center for Contemporary Art (CGAC) Santiago de Compostela. 2001
Show that reviews the artist's career based on the metaphor of the workshop as a place of creation and a space for dialogue and mystery, a reflection of an intention, an attitude, a personal situation in the face of art.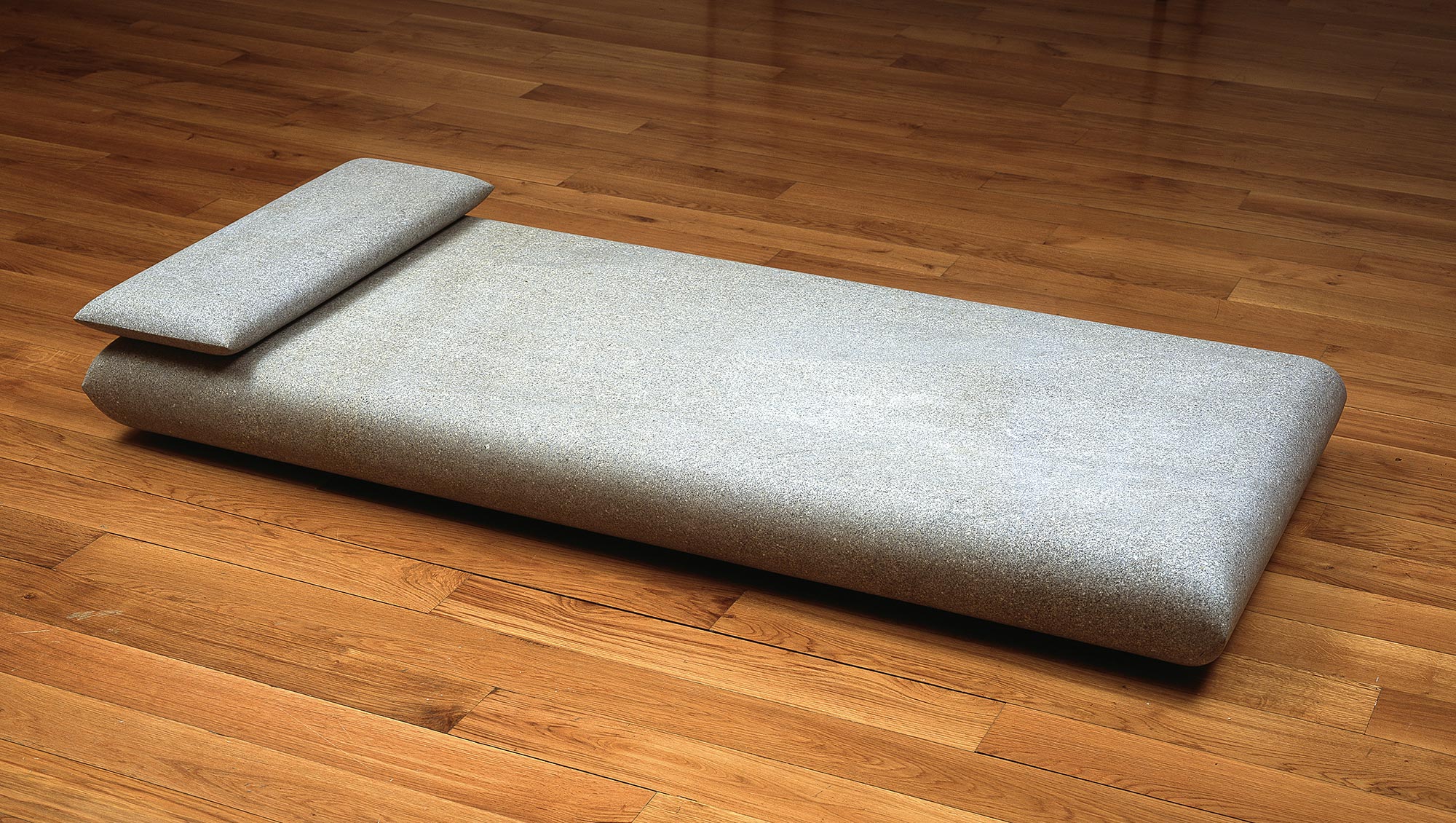 Lecho de piedra. 2001. Granito. 35 x 90 x 200cm. Colección CAAM. Fundación Mediterráneo.