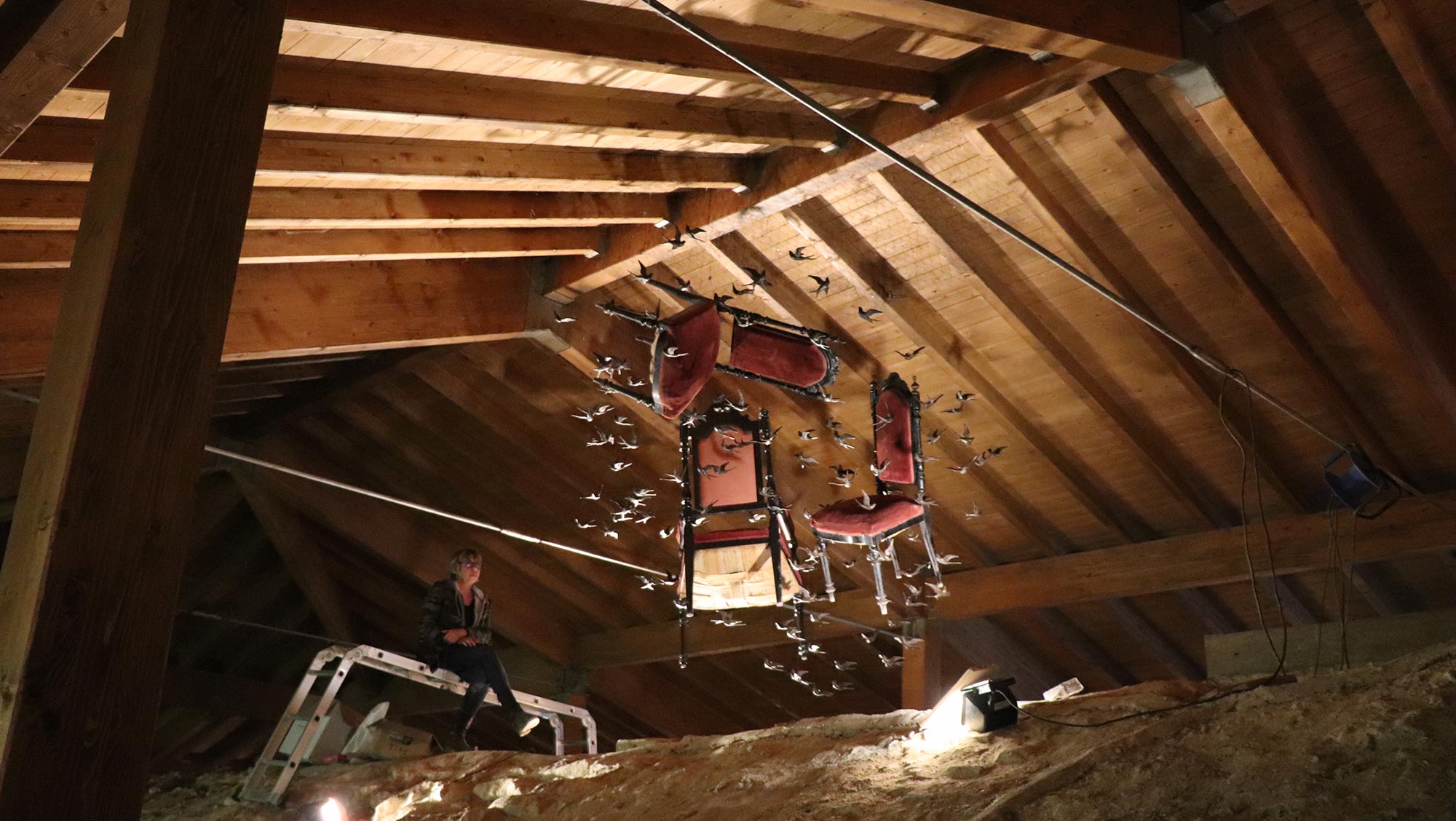 Segundo aliento. 2019. Objetos varios, chocolate y cera. Sillones, resina. Instalación permanente en la cubierta de la iglesia de la Asunción en Sajazarra, La Rioja.
ONLY ONE TASTE / SECOND WIND
On the roof of the church above the vaults, with the history of the Church of the Asunción in Sajazarra (La Rioja) as the setting, Pamen Pereira presents a work in which objects levitate weightlessly in time and space. Gravity is a game and life a delicate mirage. The breeze of the spirit, embodied in a flock of swallows, is present enveloping everything. And everything that is carried away by his flight finds rest in the present moment, an instant suspended in nothingness. The ephemeral speaking of eternity.