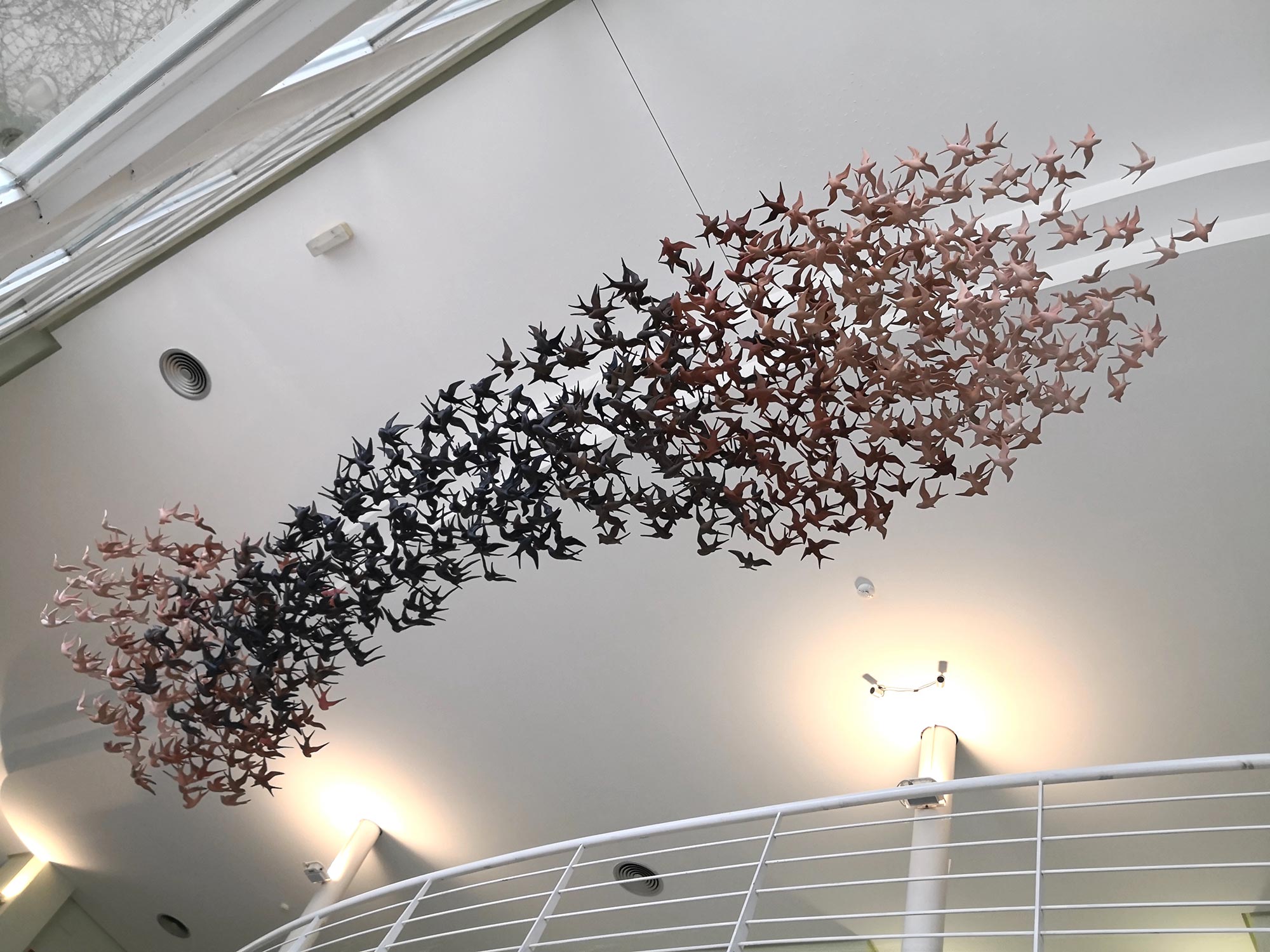 La mirada en el cielo y el oido en la tierra. 2020. 6, 30 x 5 x 2 m. Pvc, nylon. Instalación aérea permanente Auditori Municipal de L´Eliana (Valencia).
THE LOOK IN THE HEAVENAND THE EAR IN THE GROUND
Permanent installation Municipal Auditorium of L`Eliana (Valencia). 2020
This flock of birds embodies the spirit of the community. Its colors are inspired by the different tones of human skin of all races around the world. It highlights a collectivist tradition that should not be forgotten to share with the rest of the clan since only in a group can one face difficulties and progress. Thus appears again before us the constancy that the individual subject does not have an existence of its own, does not exist separately or disconnected from the rest; humanity is free in its movement but absolutely interdependent. Everything matters. From this reflection an image of pure vitality emerges and at the same time again the reminder of how complex, fragile, finite and unrepeatable we are.