THE WOMAN OF STONE GETS UP AND DANCE
When we pay sufficient attention, the force of the present raises us over and above our own contingency and any element, however commonplace it may be, can be 'metamorphosed' into a poetic or ritual object. In this sense, I like to say that my work is like that of a shaman who provides spiritual or poetic nourishment, or an alchemist who plays with vital arcana. The truth is that life is my workplace and I'm very much aware of how a slight gesture can bring matter to life and of how an emotion can even alter a genetic code. Rising and dancing with this transformative energy to revitalize matter and create something new that will transcend who I am and original matter. Pamen Pereira
Exhibition curated by Kristine Guzmán
Photography: Pepe Caparrós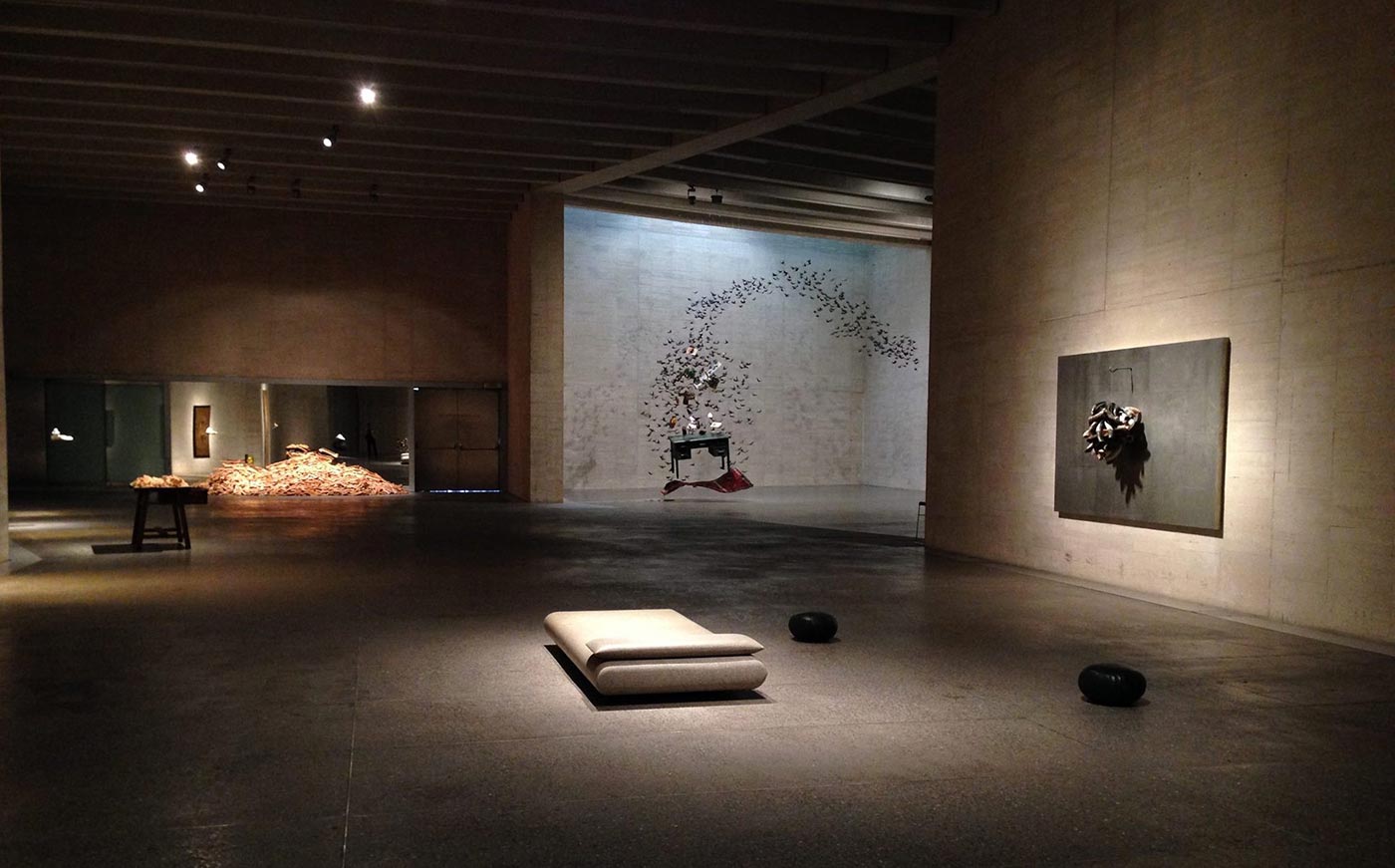 Aren't there any horses in this meadow?The only sound we hear is
the growth of the mountains.
And in the evening cupboards
a heart beats unremittingly.
These are the same mountains
multiplying twofold.
in oblivion.
In this drawer, however,
opened by your imagination,
someone keeps
God's mirror.
The high priest. 2010 Cypress roots on gold leaf panel Particular collection
A woman
feminine singular,
know
the secret of the stones,
their lightness
their tears.
On the seventh day,
giving birth to planets,
and not a single horse
for now.
Yet the Old Sailor
doesn't founder
in your locks
His ship has wings
and the bird of snow
is grateful for its misfortune.
Night-time
is the ball of clarity.
It keeps us awake,
And the charm of the void
Disperses our tools.
And there is light
in the place
where our hands abandon them.
And they pray for us.
I draw words
and the world flies
towards leafy eaves
where names nest
Meanwhile, my heart bites
the branch that came
from your grove.
The wind collects
Bushes, antlers, and dead horns.
Intense voices
in the poem
shaped by your hands.
Karlotti Valle